Tunguska Event of 1908
Mysterious Explosion in Siberia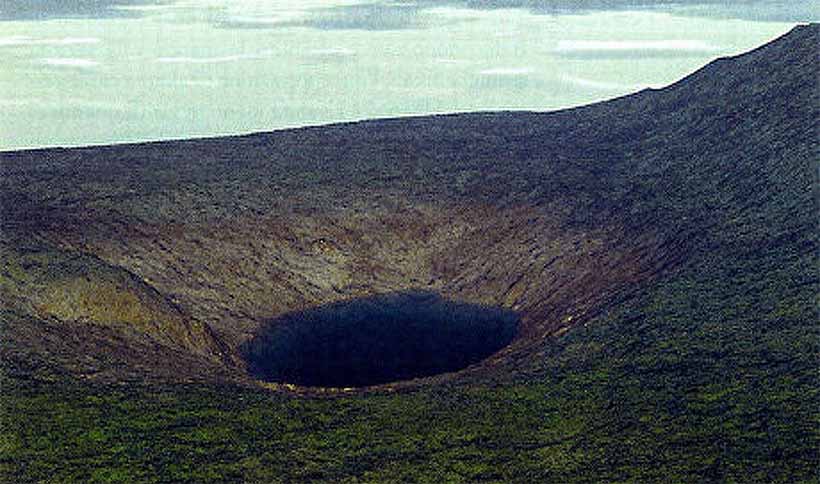 On June 30, 1908, at 7:14 local time, an explosion of phenomenal violence occurred near Tunguska in Siberia. It developed a power of 10 to 15 megatons of TNT. Some estimates even say 50 megatons of TNT. This violence corresponds to 1150 times the explosive force of the atomic bomb of Hiroshima. A century later, the Tunguska explosion remains an unresolved mystery.
The positive effect of meteorite impacts
British astrophysicist Fred Hoyle explains the Tunguska event of 1908 with a meteorite impact. It was not until March 1927 that an expedition reached the Tunguska River region. More than 6,000 square kilometers of forest are destroyed, whole herds of reindeer sprayed, all forms of life annihilated. The celestial body broke in the atmosphere, 10 kilometers above sea level. This is the reason why there is no trace of an impact crater. The shock wave uprooted trees over a radius of several kilometers, or they burned due to the released heat. The sound of the Tunguska explosion had the power of ten thousand thunderbolts. Witnesses report that in Wanawa, a settlement 65 kilometers away, all doors and windows were destroyed. 500 kilometers away, people could still hear the shock wave and see the glow of the fire. A certain Mrs. Stephen of Huntingtonshire even witness a glimmer, shortly after midnight, in England.
According to Hoyle, Earth must rely on the crossing of a comet's tail at least once a year. Often this encounter results in meteorite impacts. In his opinion, these disasters are at the origin of many unexplained phenomena on Earth: the end of the ice age, the disappearance of the dinosaurs. But these impacts do not only bring destruction. They also allow humanity to evolve. Indeed, the immense amount of heat generated a mass of burning charcoal. And in places where veins of minerals are exposed at the surface, natural fusion processes follow. Thus, nomadic tribes found molten copper and were able to beat it and use it in various forms thanks to its flexibility. It was the end of the stone era and the advent of the metal age.
Other theories
Other witnesses saw from the sky an oblong object, giving off a blue-white glow. A 20-kilometer column of light then rose, followed by a mushroom-shaped cloud. In the years that followed, the phenomenon generated many hypotheses. Astrophysicist Wolfgang Kundt believes that the Tunguska event of 1908 can be explained by a natural gas explosion. Some 100 million tons of natural gas escaped through crevices, climbed into the atmosphere and ignited. Alternative explanations evoke a very small hole, the crash of an extraterrestrial vessel, antimatter or a nuclear explosion following the accident of a UFO. A few hours after the Tunguska explosion, people witnessed a meteorite fall, in a small Ukrainian village near Kiev, which would support Hoyle's theory, because meteorites are generally grouped. A century after the Tunguska event, all elements of this mysterious siberian explosion are known, but science fails to give a totally satisfactory answer.
Similar case
In 1930, it seems that the Amazon area had a similar event, even if the explosion was 100 times lower. In the 1960s, North America would have witnessed a similar case. On September 22, 1979, there was an explosion over the South Atlantic, which appears to be the result of concurrent South African and Israeli atomic tests. This explosion is known as the Vela event because it was recorded by a Vela generation satellite. That it really was an atomic explosion remains obscure, as the satellite, because of an electronic dysfunction, could not ensure a formal identification. US researchers say it is the impact of a small meteorite. Atomic tests, particularly with Israeli participation, would have caused political turmoil. This is why we suspect the American interpretation of being unilateral.