The Saqqara Bird : An Ancient Egyptian Plane ?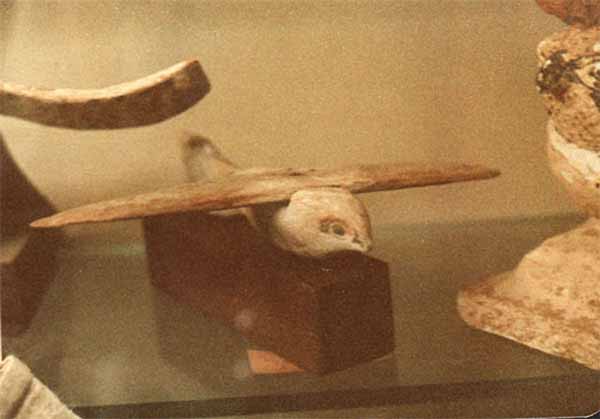 In 1898, archaeologists discovered in a tomb, near Saqqara, in Egypt, a scale model representing a bird or an ancient egyptian plane. Dated 200 BC during a first examination, the object was then cataloged among the representations of birds.
It therefore did not attract much attention until the archaeologist Kahlil Messiha (1924-1999) rediscovered it in 1969 and began a new series of research. Indeed, although part of the tail was broken, this scale model, he said, looked very much like a modern glider.
In fact, examinations showed that before being damaged, the object was able to fly. There was nothing, however, to establish whether the model had been used as a model for the construction of a real egyptian plane.
Oddly enough, the Saqqara Bird started to arouse the interest of the scientific community when one day exposed a collection of Colombian gold objects, among which some jewels also presented the shape of a glider. Given their weight and design, these objects certainly could not fly, but we could however conclude from certain details that between 500 and 800 BC, people were interested in this phenomenon in South America. It is unclear, however, whether this interest has translated into concrete experiences.