Isle of Avalon
King Arthur at Glastonbury ?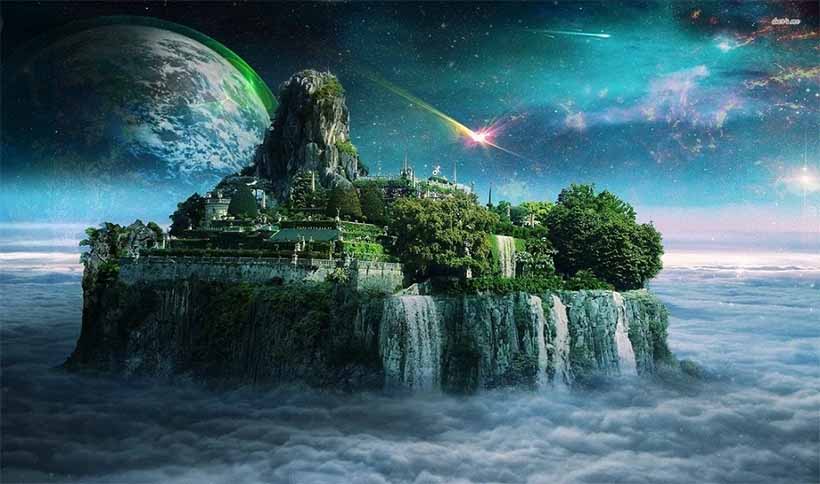 Isle of Avalon, which translates as Apple Trees Island, is a mythical atoll of Welsh legends. The place would be home of the braves and benevolent and its representation associates well with that of the Garden of Eden. Avalon would be a sort of utopian dreamland where sun's rays constantly shine and where weather never breaks out.
Located in a world apart, there would only be two ways to reach Avalon. The first would be to sail across the sea in a small boat on a foggy day; Avalon' shores would then manifest themselves only to those worthy of setting foot there. The second way to reach Avalon would be through a secret passageway at the end of a large muddy labyrinth.
The legend of Avalon Island
The legend of Avalon is greatly associated with that of King Arthur and his Excalibur Sword. In Arthurian legends, King Arthur is mortally wounded at the Battle of Camlann by his own son, Mordred, before being transported to Avalon by three Ceridwen priestesses. There, Arthur takes his last breath and is buried with his famous Excalibur sword. Welsh beliefs want King Arthur returning from the dead in order to fight Anglo-Saxons oppression and deliver Britain; Frederick Barbarossa would have been his reincarnation.
In Arthurian legend, the island of Avalon is accessible only to a very small circle of people including Wizard Merlin, princess and enchantress Morgan Le Fay as well as some priestesses and residents of the House of the Virgin. Given that Avalon is only mentioned in few Arthurian epics like those of Geoffrey of Monmouth and that descriptions are very vague, it is believed to be a mythical site.
Glastonbury Abbey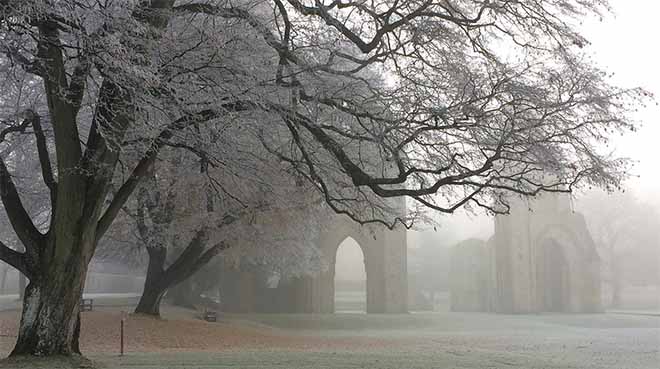 Avalon was considered by most to be pure fiction until 1191, year when Glastonbury Abbey monks found the burial of famous King Arthur and that of his wife Guinevere. The tomb contained a lead cross with engraved inscriptions which can be translated as follows: "In this tomb is buried the noble King Arthur on the island of Avalon". Thus, since that moment, Glastonbury is considered to be the real counterpart of the Avalon myth. Nevertheless, doubt remains about authenticity of the discoveries since the famous lead cross vanished under mysterious circumstances; only few texts dating from the Middle Ages and a drawing appearing in a 1586 book published under the pen of William Camden, Britanniae descriptio, testify today of its existence.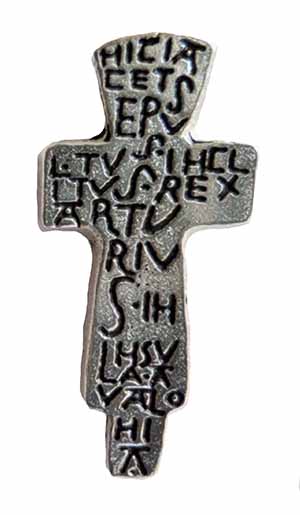 Assumptions are that monks have attempted to make Glastonbury Abbey famous by exploiting the legend of King Arthur. The thesis of a deception is all the more likely that ancient signs experts date the image of Camden in the tenth century while King Arthur would have lived around the fifth century. The tomb also contained the mythical Excalibur which would have found itself in the hands of Richard the Lionheart. This one would have traded it against a fleet of ships in order to lead a crusade.
An interesting story mentions that Joseph of Arimathea took the Holy Grail to Glastonbury after leaving Palestine. Deception or not, Glastonbury Abbey and the myth of Avalon have been intimately connected since the 13th century and will probably remain so forever.