The Mystery of Peru Nazca Lines Drawing
500 KM of Geoglyphs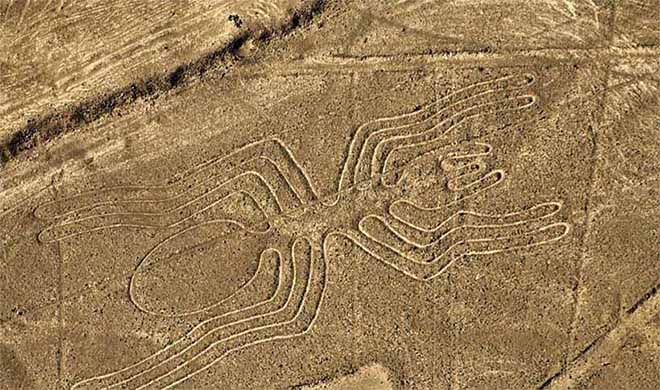 Not far from the city of Nazca, in the desert pampas of Peru, are found gigantic lines drawing carved in the rocks. Only visible from the sky and dating back to Antiquity, the Nazca Geoglyphs (or Nazca Lines) stretch for nearly 500 kilometers and are with Machu Picchu and the legend of El Dorado one of South America's greatest attractions for mysteries and esotericism enthusiast. Attributed to an indigenous people prior to the Incas, the Nazca lines drawing would have been dug between the fifth century BC and the fifth century AD ; a spectacular construction lasting a millennium before ending towards the end of Antiquity.
It was only in 1927, however, that pilots furrowing the regions located between the Andes and the Pacific noticed these strange tracks that they hastily photographed. By observing the images, one sees that they represent animals such as monkeys, llamas, orcs, spiders, hummingbirds and various more or less strange patterns. The function of the Nazca geoglyphs is still unknown to this day, but the most probable theorie is that of drawings made in homage to the gods, able to observe them from the celestial vault.
Rock drawings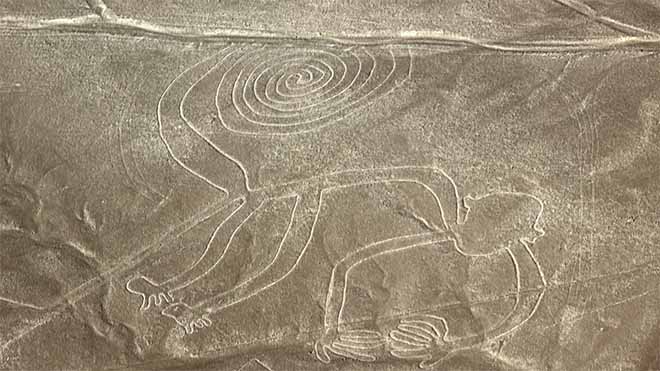 In very distant times, thousands of years ago, Nazca plains were submerged by dull rocks from the Andean Cordillera transported downstream by frequent rains. Thus, the original ocher layer of the Peruvian pampas was covered with a layer of dark rock that Nazca natives meticulously scratched to sketch the different forms. To better highlight the reliefs, they also raised dull rocks on the contours of the geoglyphs. For an observer on the ground, it is practically impossible to discern the Nazca lines, which are only really visible if one observes them from the sky. This is one of Nazca's mystery ; how could an ancient people dug such perfect lines without being able to contemplate them?
Some of these lines cover a distance of a few hundred meters without the slightest deviation. For specialist Maria Reiche, who devoted her whole existence to the study of Nazca geoglyphs, engravings on such a monumental scale must have been made from smaller sketches. According to her, Nazca Indians probably spread wires across the pampas in order to evenly scratch the shapes.
Nazca lines theories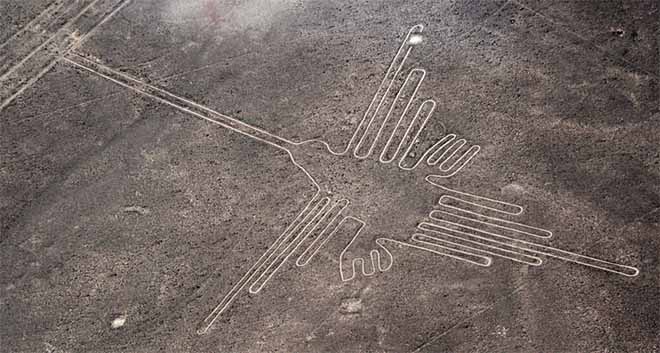 Not knowing what to think of the Nazca Lines, some researchers speculated that they may have had a UFO-related vocation, a kind of communication channel with an advanced alien civilization or even an airstrip for UFOs. But researcher Maria Reiche is of opinion that the geoglyphs were above all offerings made to divinities venerated by Nazca Indians so that they would bring them abundant harvest and fisheries. According to Peruvian folklore, arid savannahs are a divine punishment aimed at chastising men who irritates them.
A second highly contested theorie rather supports the idea that the Nazca lines had some kind of astronomical vocation, possibly a sort of cosmic map that would be used to predict certain phenomena such as solstices.
A last equally implausible hypothesis mentions that the Nazca geoglyphs are a cartography of ancient groundwater courses which would've helped their creators locate water sources in these hostile plains of Peru.
The Spider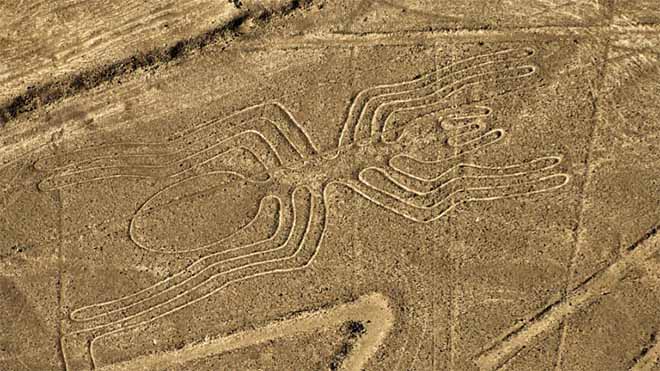 One of Nazca's most popular geoglyphs is that of The Spider; it is made with exceptional anatomical precision and extends over a distance of 45 meters. The representation is so realistic that arachnologists were able to identified it as a Ricinulei, a very exquisite species only seen in certain regions of the Amazon jungle.
Uffington White Horse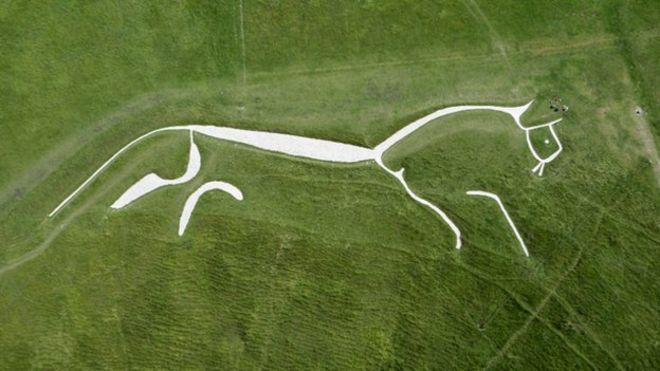 In addition to Nazca, there are other similar places on the planet. Thus it is possible to observe such engravings in Mongolia, California, Chile, Brazil and even in Great Britain. The Uffington White Horse, engraved not far from Uffington Castle on an artificial chalk mount during the first millennium BC, is one of those effigies which does not fail to attract attention. Like the Nazca lines, Uffington White Horse is only visible from the sky due to its enormous size, more than 100 meters in length and almost 40 meters in height.