Virgin Mary And The Three Secrets of Fatima 1917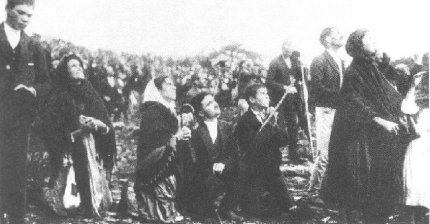 The Portuguese village of Fatima would probably be unknown if, in 1917, the Virgin Mary had not appeared and had not revealed to three children of local peasants - Lucia dos Santos, 12, Francesco, 9 and Jacinta Marto, 7 - mysteries bigger than them. The phenomena took place, to be more precise, at the Cova da Iria, not far from Fatima. The first appearance took place on May 13, 1917. There were 6 in total until the end of October of the same year, the thirteenth day of each month.
The supernatural aura surrounding Fatima is above all determined by the three great secrets that the Madonna entrusted to Lucia dos Santos. These secrets are now part of the public domain, but, despite this, they continue to be the subject of discussions and analyzes, making Fatima a place dedicated to faith and spirit but also a place where the mystery, in all its forms, is almost palpable, as it is rooted in things and in consciences.