Elvis Presley - He Is Alive !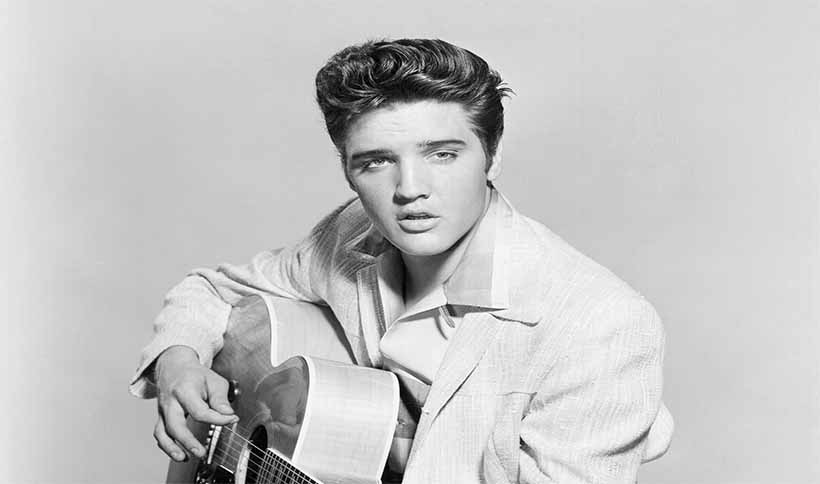 The fans rarely accept that their idols are mortal, so they develop strange theories to explain their sudden disappearance.
On August 16, 1977, the untimely death of Elvis Aaron Presley, at the age of 42, seemed sadly inevitable. The "King" of rock'n roll had become a caricature of himself, puffy and unhealthy because of the drugs and food abuse. His death by drug overdose (mostly antidepressants and sleeping pills) was massively mourned by his fans, and his place in the pantheon of pop assured.
Some simply refused his death, although his body was exposed to Graceland so that everyone could mourn. "No, Elvis is alive!" was shouted, and the testimonies continued. The conspirators claim he was a secret agent working for the FBI and the US drug agencies; his "death" was simulated to protect him from drug cartels and provide him with a new identity.
Rumors were also booming for other pop heroes: Brian Jones of the Rolling Stones (dead in a pool), Jim Morrison of Doors (overdose of drugs, murder, still alive?), Jimi Hendrix (asphyxiated by his vomit, suicide, murder?) and Michael Jackson (drugs, but how?).
The death of John Lennon seems more obvious. In 1980, in New York, the 40-year-old Beatles singer was killed by Mark Chapman, a deranged fan who received a Lennon autograph earlier. In 1999, George Harrison survived a knife attack. He died of cancer in 2001. In 1996, it was rumored that Paul McCartney was "dead" in a car accident and that a look-alike was replacing him. Was there a clue in the song "Revolution 9"? In the background, some claim that we hear the sound of a car accident and the words "turn me on, dead man" (excite me, dead man). Paul, however, continued to perform and most people did not give more than a second to these strange theories.