Signs And Crosses of Light : A Mysterious Phenomena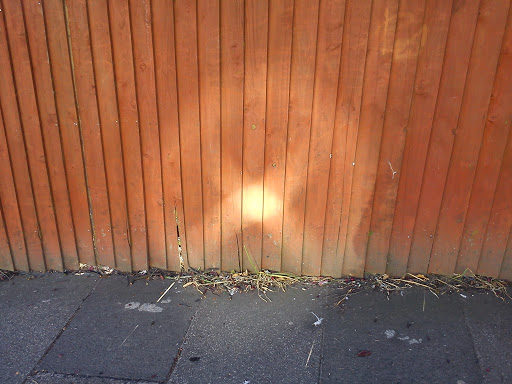 Since 1986 a strange phenomenon has manifested itself all over the world: signs and crosses of light appear on facades, or float in the air, like holograms. These appearances began in the United States and then spread to many countries. Without any light source being able to be identified, a bright sign suddenly appears. Visible in sunlight, they never appear at night. So far, no one has been able to identify the source.
Researchers around the world face an enigma
The signs of light appear without glass or mirrors being manipulated or changed. From the United States, where the phenomenon started, it then spread, passing through Canada and Mexico, to Germany, France, Slovenia, Australia, New Zealand and Philippines. Witnesses evoke a feeling of deep respect and peace when they watched these signs. There is no scientific hypothesis to explain these phenomena. Researchers around the world are faced with a real conundrum.
Possible explanations for signs of light
The first thesis advanced by the skeptics evokes the simple reflection of a window of the surroundings. But this hypothesis is invalidated by the fact that the shape of the cross could only be generated by a frame, vertical and horizontal elements. However, these do not reflect light at all. The windows would return the light rays by reproducing their own shape - a rectangle, a square or a circle. However, the tiles do not generally return concrete forms, but draw diffuse reflections on the opposite walls, a phenomenon that is frequently encountered in large cities. However, this is the most astonishing point of these signs of light, the luminous phenomena appear only rarely in urban environments. In other words, in places without large facades that could be the source of these reflections. Physicists however claim that the vacuum existing inside the double glazing can generate curves between the two panes and create a cross of light. This assumption is itself refuted by the fact that most double glazing has no vacuum, but contains dry air. None of the theories put forward therefore makes it possible to find a satisfactory answer to the phenomenon of signs and crosses of light. Above all, no one can explain how these demonstrations continue to multiply to the point of being observed all over the world. In the regions concerned, no window had been changed, and all had been in their place for years without any phenomenon of this kind having ever been observed. Parallel to these attempts at explanations which do not succeed, the phenomenon does not cease to spread.
Extraterrestrial or Christ's signs
Currently, apparitions are particularly frequent in southern Germany. Signs of light suddenly appear on the facades of downtown Munich. Is it a miracle, aliens or just a phenomenon that scientists cannot explain? Many people assume that this is the true form of UFOs and believe that pure science will not help. They believe that these appearances are the harbingers of a new era. Most of the witnesses who saw these signs of light say that they felt, especially during the appearance of a cross, great confidence and unfailing hope for their life to come. The cross of light would be the sign of the proximity of Christ. Particularly believing Christians evoke his imminent return and are convinced to have witnessed a real miracle.