Hypnosis Therapy | Origin, History, Definition, Techniques
Can Hypnotherapy Cure Acute Disorders ?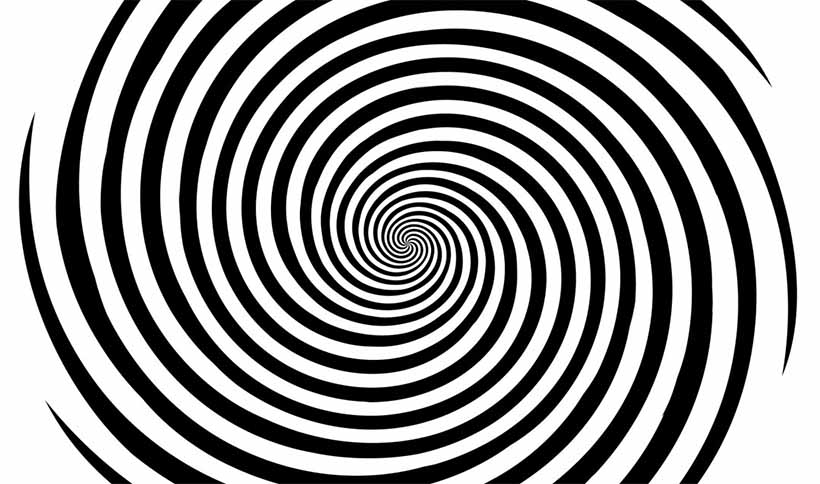 Hypnosis Origin
For years, hypnosis therapy or simply hypnotherapy, which is largely based upon mesmerism or animal magnetism, has been attributed a supernatural origin and, in fact, has fueled popular superstitions. It is a state of modified consciousness, caused by a hypnotist. How does a good hypnotist affect a person's physical or mental state ? Under hypnotic induction, is the brain subjected to particular psychic processes, and is someone subjected to hypnotic trance devoid of any will ? This type of question reinforces the idea that hypnosis psychology belongs to the realm of the supernatural.
History of hypnosis
Researchers have been studying hypnotherapy for two centuries ; the word was introduced in the mid-nineteenth century by English physician James Braid (1795-1860). However, it was between 1950 and 1980 that decisive scientific research was conducted on hypnosis techniques and on the possibility of raising awareness of clients, as they are now called, in order to allow them to take control. These influences include a decrease in alertness, the suggestion of certain representations, reactions and sensations, as well as physical changes.
Post hypnotic suggestions are the indications inscribed in the unconscious of a hypnotized subject who will, once his state of consciousness is found again, have the impression of acting on his own initiative. Psychic processes do not occur during hypnotic trance : indeed, it is only a form of extreme suggestion.
With the discovery of connections between the nervous and immune systems, hypnosis therapy has taken a new dimension in the treatment of pathology or dependencies. Research on hypnotherapy, however, shows that the reaction is subject-specific. There are indeed people totally insensitive to this form of suggestion.
Hypnosis medical definition
For Milton Erickson, "hypnosis provides easy access to the patient's unconscious mind. It allows one to deal directly with those unconscious forces that underlie personality disturbances. Only hypnosis therapy can give easy, fast and wide access to the unconscious which is essential in the treatment of acute personality disorders."
The three methods of hypnosis
In the popular belief, the hypnotist is a kind of magician fixing his subject right in the eyes by intimating: "Sleep, I want it!" In reality, several hypnosis techniques make it possible to reach hypnotic induction. Among the three most common hypnosis techniques are hypnotic fascination (eye fascination or hypnotic gaze) : the hypnotizing subject fixes a luminous object or reflecting light, like a pendulum. There is also a hypnotic suggestion method of counting aloud. The hypnotist indicates that he will count to ten, for example, and that at the end of this count, the client will plunge into hypnotic trance. Through fixing, the hypnotist fixes the person right in the eyes, enjoining him to torpor until his eyes are closed. Common point of all these hypnosis techniques : hypnotic suggestion accompanies the subject at all stages, from relaxation to real fatigue. It is also hypnotic suggestion that induces the relaxed state of consciousness and annihilates doubts, which can put a real brake to hypnotherapy.
Indeed, a person can not be hypnotized without his consent or if he is skeptical. Thus, the popular belief that one can be plunged into hypnotic trance against one's will and, moreover, under this influence be forced to perform various reprehensible actions, is unfounded. In fact, the client, and he alone, spontaneously places himself in this modified state of consciousness. Specialists call this phenomenon: autogenic training.